EVI 9S - 17 mm Solenoid Operators
The EVI 9S system by AMISCO includes a wide range of solenoid operators designed for pneumatic valves. All solenoids of this system have the guide tube with a diameter of 8 mm. The system is designed for use with air.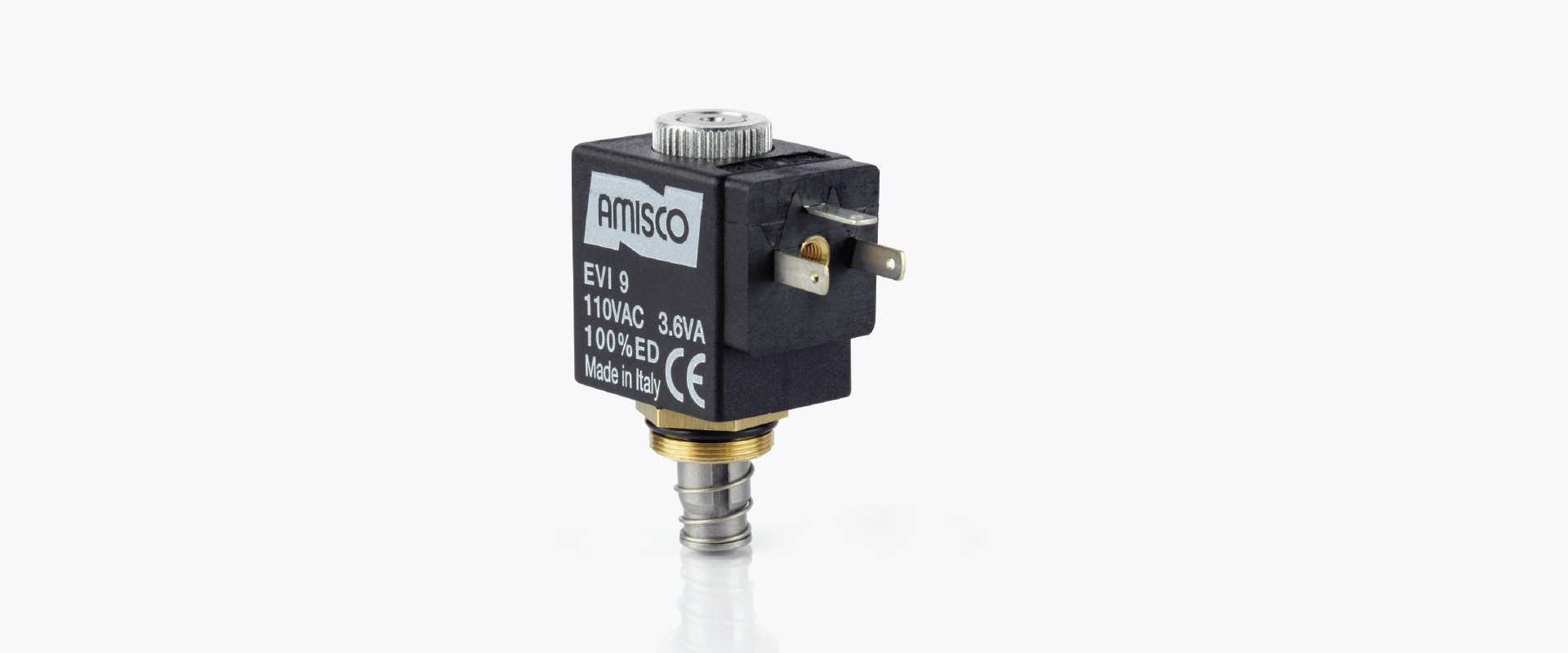 COIL
The coil is available with different electrical terminations. Types, power and other characteristics are described in the following pages. All coils feature:
heat resistant bobbin moulded with 30% glass filled thermoplastic polyester material
class H wire 200°C according to IEC 60317/13
built-in magnetic yoke made by low carbon iron
flux ring for increased performances
encapsulation with high quality specially designed glass filled nylon.
The use of other materials is possible upon special agreements. Coils are rated to class F. The coil is designed and constructed in accordance to EN 60204.1 and VDE 0580 and it is suitable for industrial ambient conditions. For use in different ambients with high humidity, please, take contact with Amisco. Copper and plastic materials used are UL-Listed.
SOLENOID OPERATOR
Plunger and core are made by a magnetic stainless steel specially designed for solenoid applications. The guide tube is made with brass (stainless steel is possible upon special agreement). The plunger is normally equipped with NBR rubber seals. Other materials like FKM are available upon request. The armature assembly is designed for more than 50 million cycles.
COMPLETE SOLENOID OPERATOR
The coil is fastened to the plungerguide tube by means of a knurled nut for ease of change over without interrupting the pneumatic circuit. The plungerguide tube is fixed to the valve body either by means of a M12x0.5 thread (thread version) or by a mounting plate with screws (flange mounting version). Amisco doesn't supply the plate. The suggested interface dimensions of the valve body are shown on the right side. Any change to the prescribed dimensions can effect the performances of the solenoid operator.